How MCI Group Reinvented L&D
With a Move to Digital Learning
November 06 • 12 p.m. GMT, 7 a.m. ET


Effectively influence and engage stakeholders.
Accelerate performance with relevant resources and promote the shift from classroom training to on-demand learning.
Create a learning eco-system which can be adapted to the needs of an ever-changing workforce.
Increase the level of leadership and expertise within your organization, helping each team to develop its future skillsets.
Drive the performance of your organization through improving the expertise of your people.
Create an inspiring L&D and communication strategy and achieve continued engagement, even post-launch.
Demonstrate the shift from classroom learning to bite-sized and on-demand learning.
Examples of achieving continued engagement post-launch.
Register For The Upcoming Webinar
November 06 @ 12 p.m. GMT
You can read the Privacy Policy here
Find out how Mind Tools has worked with MCI, the world's largest professional conference organizer, to help their middle managers make the transition from operational roles to leadership using digital and on-demand learning.
In this webinar, you'll learn how to: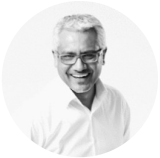 Avinash Chandarana
Global Learning and Development Director
MCI Group
Avinash started working at MCI Group in 1998, as Director of Talent and Development within the Leadership Development team where he has been leading the company's learning strategy.
In October 2007 he progressed to his current role of Global Learning and Development Director where he is passionate about creating new channels and mediums to effectively deliver learning programs worldwide.
Some of his achievements to date include designing and implementing a global learning and development strategy across 61 offices in 31 countries, as well as founding the Group's Learning and Knowledge Centre of Excellence which impacts its 2,600 staff worldwide.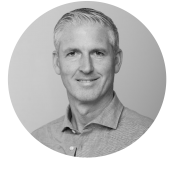 Matt Jefferson
Head of New Business
Mind Tools
Matt has been working at Mind Tools as Head of New Business since March 2019, where he has been mentoring and coaching the sales team to success, whilst focusing on delivering targets.
He is a Master of the Institute of Sales Managing and has worked in a broad range of businesses throughout his career, utilizing his transferable sales skills.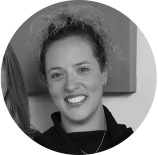 Charlotte Blake
Client Success Manager
Mind Tools
Charlotte is the Client Success Manager for MCI Group as well as other similar clients across Mind Tools.
Her role is to support our clients in engaging their learners within learning and development. This covers everything from understanding the culture within that organization, and then using this to develop an effective engagement strategy that ensures people are embracing learning both personally and professionally.
Register for the event now and we'll send you the recording and presentation afterward - even if you didn't get to attend.
Essential Skills for a Successful Workforce

© Mind Tools Ltd, 1996-2019. All rights reserved. "Mind Tools" is a registered trademark of Mind Tools Ltd.